Steps from El Parque Nacional de los Picos de Europa
Berodia Cabrales Asturias Spain
Casa Rural Nansi
Casa Rural Nansi is a charming house restored in 2008, recognized with the certificate of Tourist Quality. It is located in Berodia, one of the 18 towns that compose the council of Cabrales, Asturias.
Berodia has 57 inhabitants living at a height of 400 meters, steps from Los Picos de Europa. From its windows you can appreciate the landscape and the tranquility offered by the peaks.
3 bedrooms (2 w/ bathroom), for 6 people
3 bathrooms w/ hairdryer
living room w/ television
kitchen w/ cutlery, microwave, refridgerator, dish washer
central heating
table linens
washing machine
terrace garden w/ grill
parking
no pets admitted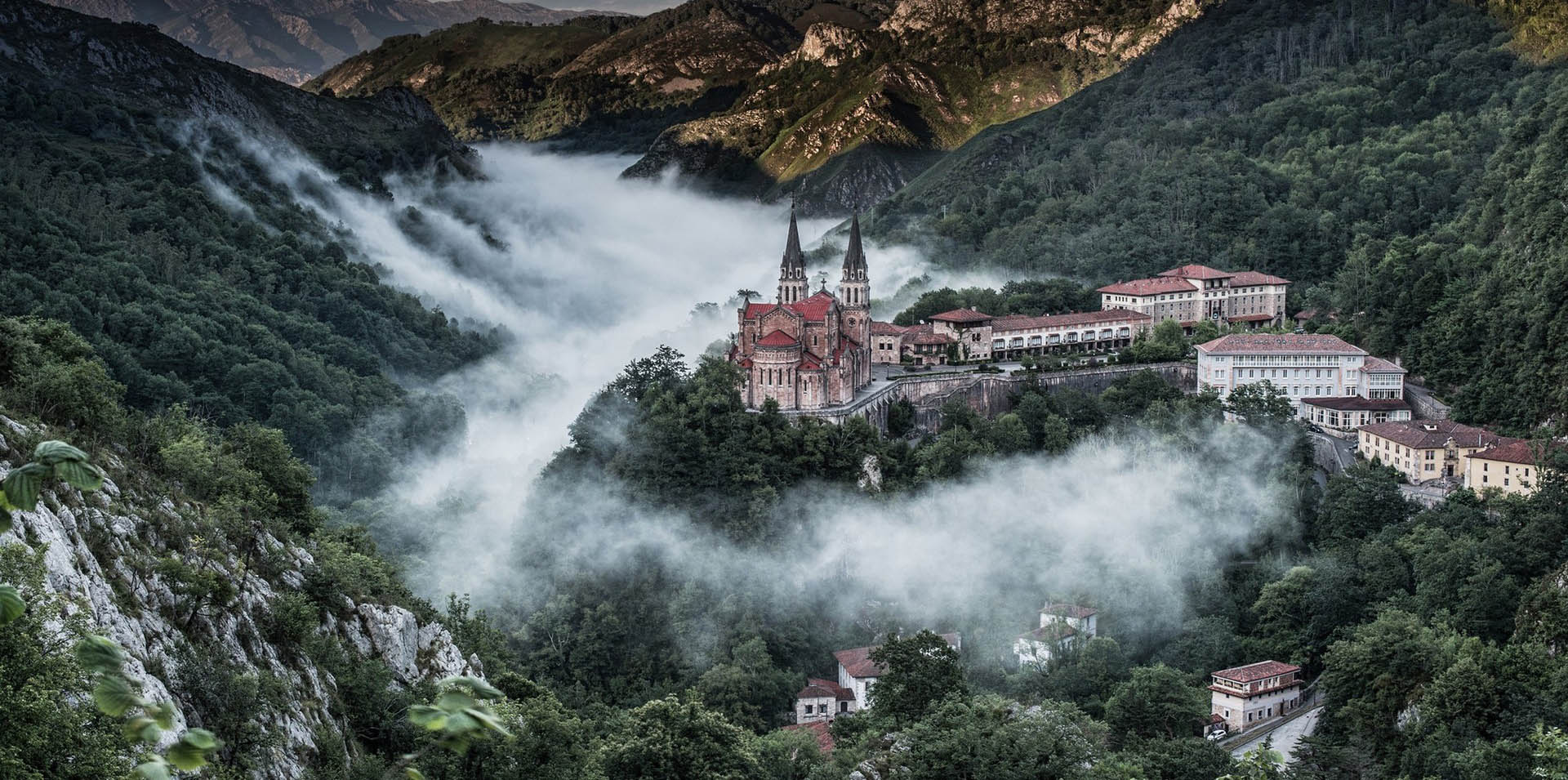 For prices and availability, call
660-743-496.

Reviews from our Guests
Very cozy house, we have been this past weekend and great. Good treatment of the owner, close to our destinations, route of Cares, Bulnes, Llsned, etc. I advise a 10.

Jose Vicente - 04/2023

A wonderful place with spectacular views surrounded by nature. Very well located, cozy and very clean. Nansi a beautiful person. Looking forward to return!

Soledad Soria Barcala - 06/2022

Without a doubt, finding this house has made our trip to Asturias totally exceptional. For location, environment, condition and comfort, this house deserves a 10.

Fernando - Octubre 2021

The house and the location are fantastic, it has everything you need and Nansi is charming, looking forward to coming back

Cristian Moldovan - 08/2020

Our stay was last May Bank Holiday. The fabled house, beautiful, very complete for a while could not use the barbecue, we were looking forward to it. Very comfortable, rooms with bathroom, spacious and comfortable living room, all the furniture in perfect condition and most of all the views of the mountains, the singing of the birds and that tranquility that seems to stop time. And what to say about Nansi... attentive and charming, a pleasure to have met you, thanks for everything. We will see us again!!

Enrique Cruces Samper - 05/2019

This is a beautifull, quaint, charming and elegant house. Beautifully decorated. Very clean and comfortable. But the crown jewel is the location. The only word I have to describe it is MAGICAL. The quiet and peace, the smell in the air. the chirping of the birds and the sounds of the cowbells in the distance. I can truly say that 36 days was not enough. I did not want to leave.

Carmen Fundora - Mayo 14-16, 2019

We spent Easter at Casa Nansi, a total success! The perfect house, cozy, clean ... everything we needed for our vacation. And what about Nansi, a lovely woman ... she welcomed us and was aware that we were not missing anything in our stay. We loved Asturias, its people and its landscapes.

Marilo - Abril/2019

Great treatment, beautiful and tranquil. Ideal for a family with kids.

Luis Vazquez - 8/2018

Nansi, A lovely and attentive woman, we appreciate your attention and your recommendations. They have been unforgettable days in your land and your beautiful house, a fairy tale environment. The perfect house does not lack detail. My children were delighted with your explanations at the cheese factory and how good they were. Thank you very much we will definitely be back!

Xelo - 8/2018

4 days to enjoy this house that we have been few. Nansi is charming, very attentive, ... a woman's heaven. It has the impeccable house, cleaner impossible, with everything you need to spend a vacation in style.

David - 9/2017

Fully recommended, the house is phenomenal and extraordinary attention. Whenever this area again I will have no doubts about calling nansy. Thank you for their treatment. I will return for sure !!!

Jacobo Nieto Campuzano - 6/2017

Was there with friends to do the Cares route. The house is great, in Cabrales, and very close to the routes beginning. Nansi is spectacular, great treatment and and impressive house. I have to go back with the family. Thanks for everything Nansi!

Angel Ivan Garcia - 6/2017

We were from 19 to 22 May 2017, and we want to tell you that we have been very comfortable in your house, since it is a very cozy house with a breathtaking view and a privileged situation. Especially clean, you deliver Sympathy and kindness.Thanks to you we have seen many things that you have recommended to us and that we greatly thank you.Have to say that on our next trip to Asturias we will stay at your house. Thank you very much Nansi.

Felix Garcia - 05/2017

Great professionals, the house has both indoor as as a versatile outdoor grill seating area, and a wonderful setting. From the house in addition to the natural sights, you can control a set of traditional Asturian architecture, the Palace of Berodia, Its stables, bread baskets, the Palace, the gardens beautiful.

Javier Cardin Diaz - 4/2017

An amazingly beautiful house and unbeatable surroundings. What more could you want. And the best attention yet simply great ..

Diego Rojo - 4/2017

We have been very very comfortable, both for the place, and for the treatment that Nansi has given us. The trips are more enriching when you find people like Nansi, who helps you to know the place better. We will certainly repeat!

Imanol Fernandez - 3/2017

Excellent stay! Nansi super attentive, the location of the house can not be better, it's great that you wake up to the sun coming in through the window, the birds chirping, and the bells of the cows ringing.

Jairo Hernández - 1/2017

We loved the house, very clean, has everything you need. Located in a small village between the Picos de Europa, great views. Nansi is a great person, we went to the cheese shop where she works, great cheese. In general, a 10 over all, without a doubt will return.

Maria Antonia Gomila Jaume - 12/2016

We have been 4 days and have been fantastic. We have had very good weather and we have been able to enjoy the magnificent landscape they have. Great food and very friendly people. Nansi a very nice and friendly lady who explains places to see and beautiful routes to do, besides having a terrific cheese, thank you nansi, will come back.

Maria Del Aguila Punzon - 11/2016

Our stay in this house has been unforgettable both by the treatment received by the owner (Nansi) and by the place where this house is located. We were delighted to go visit the dairy shop where she works and know how to make the Cabrales cheese. Highly recommend.

Hector - 10/2016

Great house with anything you may need. Great weeks stay, recommend 100 percent.

Jose Angel Fernandez Garrido - 9/2016

What can you say about something as beautiful as Asturias, especially if you find yourself in such a special house with Nansi's exceptional treatment. Unforgettable stay, relaxing, and beautiful scenery.

Juan Angel Fernandez - 9/2016

Chose Casa Nansi because of the reviews, happy we did. I recommend to whomever wants a relaxing place with great views, close to attractions, beaches, and mountains. The house is nice, and the owner is great and trustworthy. Would recommend to anyone.

Gloria Miro - 8/2016

Has been one of the best vacations ever, very beautiful and calm place. Nansi's treatment was exceptional. Id recommend Casa Nansi to anyone who is looking for a tranquil place with beautiful sites.

Alicia Fraile - 8/2016

Has been 5 marvelous days in a spectacular house. Thank you Nansi for being so kind, tentative, and generous. The house is perfect, beautiful, clean, and has well equipped. Will be back for sure, would recommend without a doubt. Thank you again for everything Nansi, hugs from Ana, Amalio y Álvaro.

Ana Duel - 7/2016

Great house with all the amenities. The town is beautiful.

Maria Rivas - 1/2016

Nansi is great, a perfect place for vacation. We felt at home in the house. Thank you for everything Nansi.

Totitiu - 1/2016
Leave a Review
Have you ever been a guest at Casa Nansi?
Fill out the form and leave a review about your experience.
Thank you!
Location
Berodia is close to many places of interest:
LLanes

40 minutes

Covadonga

30 minutes

Los lagos de Covadonga

50 minutes

Ruta del Cares

15 minutes

Cangas de onis

35 minutes

Ribadesella

45 minutes

Bulnes

55 minutes
There are also many outdoor activities close to the house:
Climbing / Trekking / Canoeing / Paragliding / Fishing / Quad / Horseback Riding / Mountain Biking / Different Trails through Los Picos de Europa